HISTORY OF STROM WHITE MOVERS – SWM
---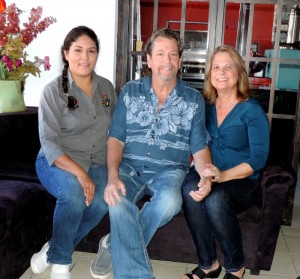 Strom White Movers is an International Moving Company and has been providing safe passage for their clients' household goods for the past 23 years. We have successfully moved more than 3,000 families' household goods in and out of Mexico over this time period.
Strom White Movers was founded in 1993 by Local expat Michael Moore. Michael, years later, moved a couple by the name of Doug & Kathy Strom to Mexico in the later 90's. Through misfortunate circumstances, the Strom's became owners of what was to become Strom Moving in 1998.
In 2003 Douglas & Teresa White moved to Mexico to escape the Montana winters. Serendipity, they moved next door to Doug & Kathy Strom of who which the two couples became not just neighbors but good friends as well. In 2005 the Stroms approached the Whites with the offer of the Whites taking over their Strom Moving Company and the rest is now the history of SWM.
Strom White Movers, has over the years, earned the reputation of Mexico's most recommended and respected name in the relocation industry with the lowest rates.
Within our 20,000 sq.ft. Ajijic, Jalisco based moving and storage facility we offer the following services;
International, Local and Moves within Mexico
Household belongings Moved In and Out of Mexico
Full Service Door to Door Moves
U.S.A and Canadian 'Air-ride' Trailer Lines
Tailored Moving Packages
Shared Loads to reduce costs
Witnessing of Every Boarder Crossing
Free typing of shipment inventory for customs importations
Insurance Package Options
Professional Packing
New and Used Packing Materials for sale